1 Stat Skirmish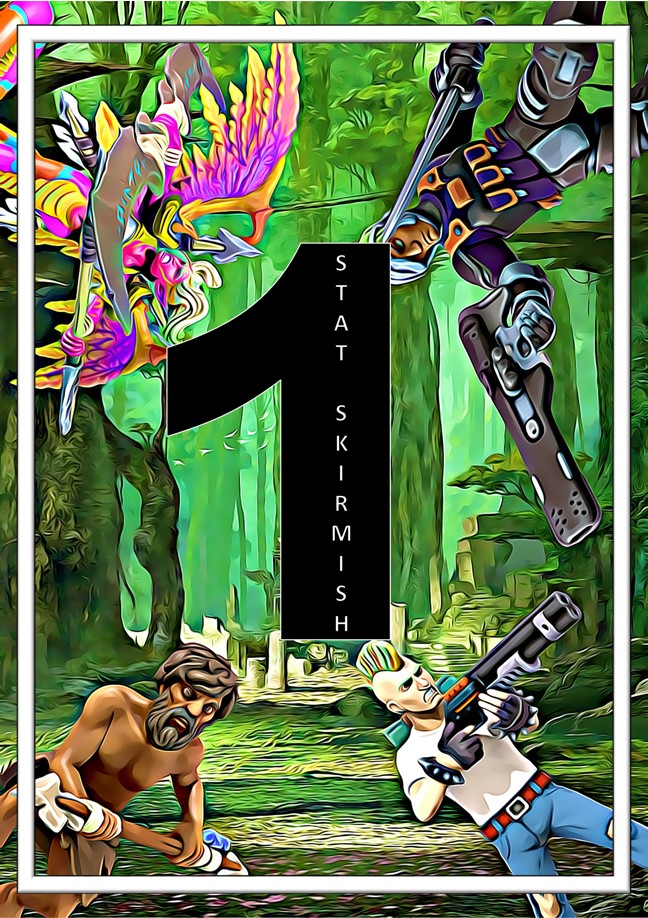 This is a tactical miniatures skirmish game built on a simple set of rules. Due to its abstaction of everything suitable for all kinds of ranges and genres.
A fantasy brawl? Go for it. A western shootout? Will do. A cyberpunkt heist? Hell yeah! Cthulhu (god, I just copy and pasted this word just to get it right..) investigation? Anytime!
Here are the rules for those already familiar with tabletop miniature skirmish games:
If you are new to tabletop skirmish gaming but eager to try out, you might want to opt for the "Entry Level" rules explaining you everything step by step and providing you with everything you need to play except for dice: Paper standees, terrain markers, a ruler – these two PDFs have got everything you need!
And if you belong to the Facebook Crowd, come and join the discussion right here: