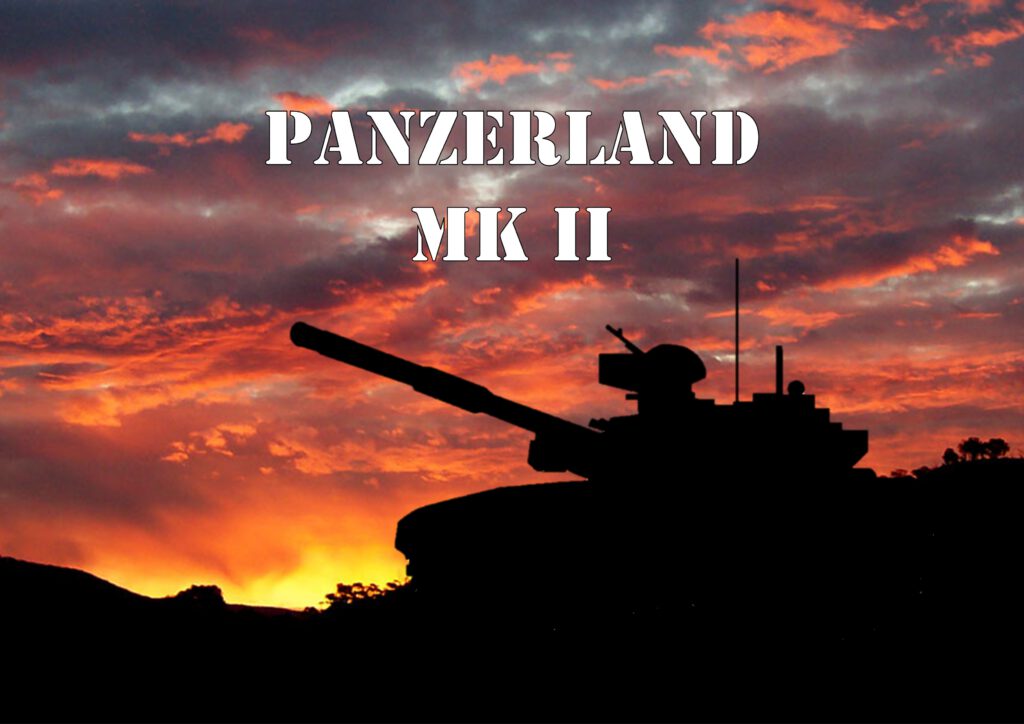 Panzerland MK II is the 2nd iteration of CatZeyeS' miniature tank skirmish for 2, 4 or 8 players.
Each player navigates 1 tank with its crew – select (or let a die decide) one from six exciting missions to establish dominance over your opponent.
The whole rules go on the 2 sides of a sheet.
If you want it, come and get it: